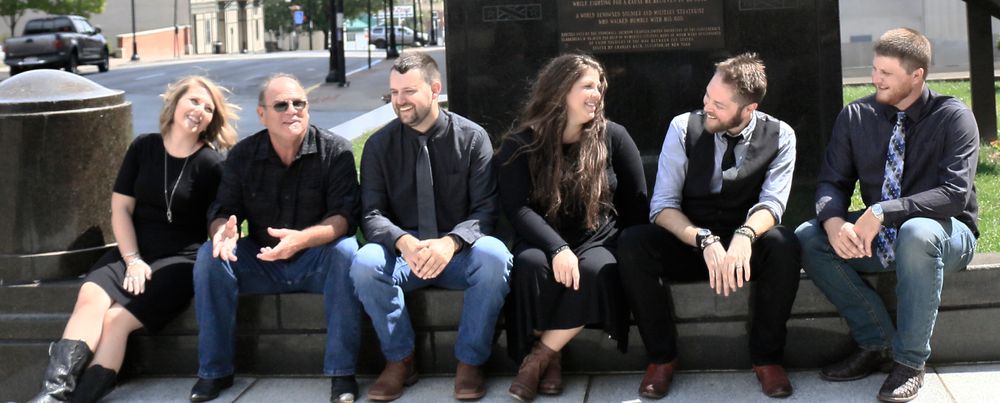 Out of the heart of Harrison County, West Virginia - the home of coal, gas, glass and steel - comes a group of homegrown Christian musicians who forge their name from a musical creativity that is as deep as their heritage in the mountains they call home. 
Blue Steel is known for their strong vocal harmonies, well-crafted original music and acoustic adaptations of some standard bluegrass tunes, praise and worship, pop, country, oldies and church hymns.
The band is truly a God oriented group as all members are family and want to share messages of God, Faith, Family, Country and Love. 
Born and raised in Broad Oaks (Clarksburg) WV, Dave's story in music, and playing the banjo is not typical. Most of Dave's youth was made up of native trout fishing streams (still today) and training as a boxer with Clarksburg's favorite son Tommy "Franco" Thomas who contended for some of boxing's great bouts. He never picked up the banjo until the age of 40. Dave is a great storyteller, and is a collector of many things including music and enjoys many different genres - with the 60's as his favorite era. 
Hailing from Bridgeport, West Virginia, Leanne is no stranger to music. Singing pretty much all her life, she has attend and performed at numerous fairs, festivals and multiple venues in and around the state. Being a proud Air force wife, Leanne along with her husband has 3 children, and is a teacher at Heritage Christian School shaping the youth of tomorrow. 
Molly Riffle - Fiddle/Vocals
Molly is an experienced musician from Davisson Run in Clarksburg, WV, and grew up with bluegrass, acoustic and gospel at every corner in her daily life, and lends her talent both on the fiddle and vocals. Her musical influences are Adam Steffey, Barry Abernathy, Russell Moore and her favorite fiddler Jim Van Cleve. Her vocal abilities can match any lead making the harmony sound as though it were a family affair. Molly is also a Registered Nurse, and busy mother of 2.
Nate Linger - Mandolin/Vocals